ISO 37001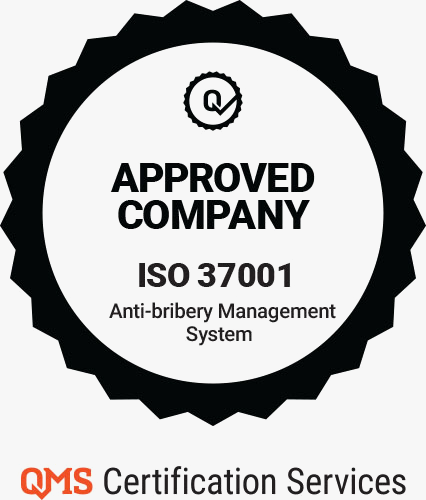 We are proud to announce that in 2020 Chiesi was the first company in the Brazilian pharmaceutical market to receive the ISO 37001 Certificate, an anti-bribery management system standard evaluated by the International Organization for Standardization (ISO), present in 163 countries.
To receive this certification, Chiesi went through a year and a half of preparation for the official audit, which evaluated the company's anti-bribery management system. Conducted by an independent certifying body accredited by Inmetro, it had two phases: document analysis and interview with senior leadership and main business areas, to assess the effectiveness of the processes and employee commitment.
This certification is in accordance with the Values of Chiesi - Reliable Company: Ethics and Transparency, as well as the company's strategic objectives.
PRO-ETHICS 2017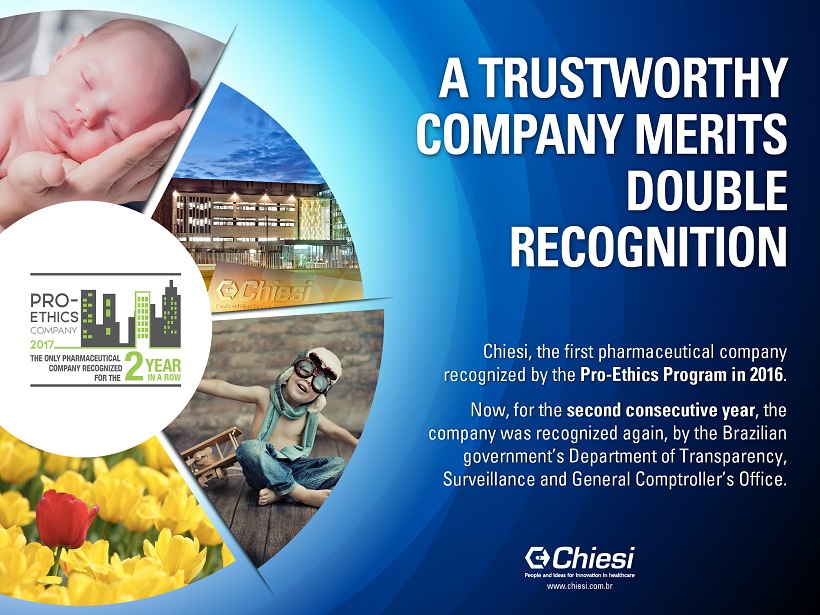 PRO-ETHICS 2016
Researching and developing innovative drugs in an ethical way for over 80 years, 40 of them in Brazil, Chiesi has the honor of being the first pharmaceutical industry recognized by the Pro-Ethics of the Ministry of Transparency, Inspection and General Comptroller's Office.
It is another step that reinforces our commitment to an integral business activity, focused on the treatment and improvement of people's quality of life.

Business pact for integrity and against corruption

Chiesi is a signatory of the Business Pact for Integrity and Against Corruption, which involves a set of measures and procedures aimed at propagating good practices of business ethics that may eradicate corruption. This Pact was launched in 2006, on the initiative of the Ethos Institute of Business and Social Responsibility, UniEthos - Training and Development of Socially Responsible Management, Patri Government Relations & Public Policies, United Nations Development Program (UNDP), United Nations Office Against Drugs and Crime (UNODC) and the Brazilian Committee of the Global Pact.
By adhering to this Pact, Chiesi publicly assumes its position against corruption, adopting the necessary measures for its combat.
More information: http://www.empresalimpa.ethos.org.br